Dear Physics Educator,
Now that the academic year is over for most of you, you may be shifting your focus from teaching to research or other things that are usually on the back burner during the year. This issue features announcements about awards for faculty, industrial physicists, and departments, which you might consider applying for at this time. There is also information on an updated career resource for your students, the APS President's article in Politico and the new Editor for PRL.

Best,



Arlene Modeste Knowles
Wavefront Editor
P.S. We welcome your feedback on Wavefront so that we can continue to improve it for you!
FOR DEPARTMENTS
Award for Improving Undergraduate Physics Education
Nomination Deadline: July 15
Created by the APS Committee on Education, this award recognizes departments and programs that support best practices in education at the undergraduate level. Nominations for the award are being accepted until July 15. More information »
FOR ALL
APS Excellence in Physics Education Award
Nomination Deadline: July 1
This award recognizes and honors a team or group of individuals (such as a collaboration), or exceptionally a single individual, who have exhibited a sustained commitment to excellence in physics education. Nominations are being accepted until July 1. More information »
Bouchet Award Fund Raising Campaign Surpassed Goal!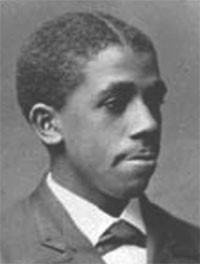 The APS Bouchet Award Fundraising Committee, co-chaired by Dr. Beverly Karplus Hartline (Montana Tech) and Dr. S. Jim Gates (U. of Maryland), has surpassed its goal to raise $140K toward the endowment of the Edward A. Bouchet Award. Congratulations and many thanks go out to the committee and all of the donors for their generosity!
APS President, Michael Turner Pens Opinion Piece in Politico "America's Looming Helium Disaster"
Michael S. Turner, APS president, and Moses Chan, physics professor at Penn State University, write about the very real possibility of a helium shortage and the consequences if Congress doesn't act to ensure its availability. Read more »
APS Announces New Applied Physics Journal
The American Physical Society is pleased to announce Physical Review Applied, a new journal dedicated to publishing the highest quality research across all aspects of experimental and theoretical applications of physics, including their interactions with other sciences, engineering, and industry. More information »
New Lead Editor for PRL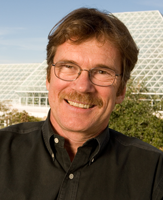 Pierre Meystre, University of Arizona Regents' Professor of Physics and of Optical Sciences, has been selected to succeed Jack Sandweiss as the new Lead Editor of Physical Review Letters beginning July 1, 2013. Read the press release »
FOR FACULTY
June 2013 Physics InSight Slideshow Now Available!
We are pleased to announce that the June 2013 edition of Physics InSight is now available for download! Use this colorful display on hallway monitors to inform and excite students about physics careers! For more information, and to download the slideshow, please visit our InSight download page.